People like me shouldn't be allowed to have a blog! In my defence, I've had a poorly little cowgirl who just can't seem to shake her ailments. Long story short: croup, chest infection, vomiting, temperature of 103.8......God Bless the makers of Neurophen for Children.
Anyways New Years Eve party went great. Put it this way, there was only one plastic microphone so kitchen utensils and hairbrushes were in full swing. Not only is there photographic evidence (which I'm not showing out of fear of legal action against me) but some smart arses were sober enough to remember they could tape with their mobiles....Cats, mating, on hot coals, you get my drift!!!
These are 2 notebooks I made for Cathals teacher for christmas. I used the Once Upon a Time paper stack. Such beautiful papers to work with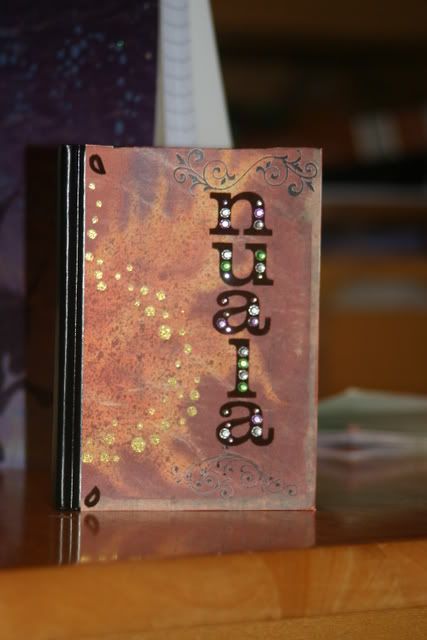 [IMG]http://i54.photobucket.com/albums/g110/neasaod/blog%20pictures/schoolplayandmisc087.jpg[/IMG]
And here's Leah in her Naoinra christmas play. Oh the irony, she played an angel. I nearly choked when she came out!!!
And The Missus showing her true colours!!! Man her hair looks really red in that light!!
This is a card I made for a friend who has had her 3rd daughter. I figured pink wasn't high on her list anymore....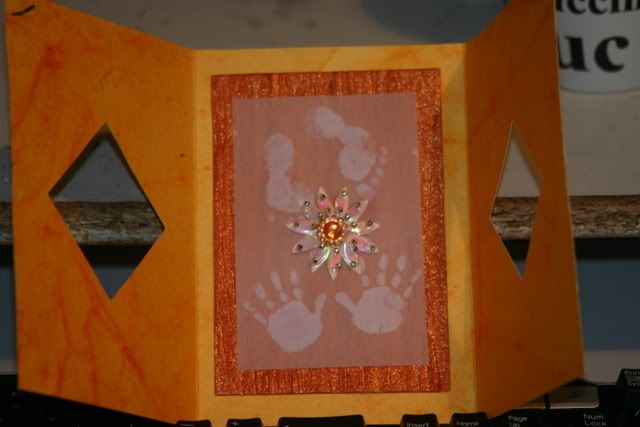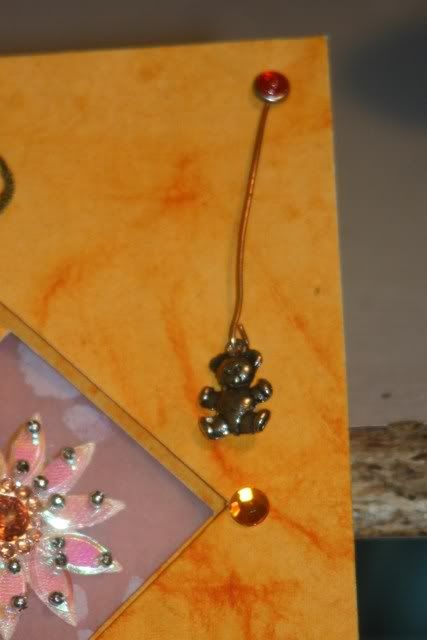 Leah is dying to see her friend's new baby sister. She keeps asking me "Is she this small?" I keep telling her "No, she's not a tadpole" I think she might be a bit disappointed when she sees her.....
....for some reason that this technophobe doesn't know, the 2nd and 3rd photos of the card is only showing some of it. If you click on the pictures you can see the full card....